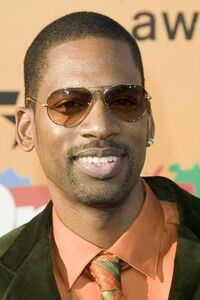 Tony Rock (born June 30, 1974) is an American actor and stand-up comedian. He portrayed Uncle Ryan in Everybody Hates Chris. He is the real brother of Chris Rock, the creator of the series.
Early life
Rock was born in Brooklyn, New York City, New York. The son of Rosalie Rock and Julius Rock, who died in 1989. He grew up on Decatur Street in the Bedford-Stuyvesant neighborhood of New York City. He has seven brothers and two sisters.
Episodes
Ad blocker interference detected!
Wikia is a free-to-use site that makes money from advertising. We have a modified experience for viewers using ad blockers

Wikia is not accessible if you've made further modifications. Remove the custom ad blocker rule(s) and the page will load as expected.